At LR-J Health Solutions, we are licensed as health insurance brokers in both Arizona and California, and we are passionate about helping people in both states find the health insurance coverage that's right for them. While we love both California and Arizona and have personal connections to both, we know from experience that people continue to move from California to Arizona in record numbers for a variety of reasons. And given the pandemic, there is much speculation that there might be even more of a surge of migrants from California to Arizona. In general, moving can be stressful, but especially so when moving to an entirely new state. If you're thinking of migrating east to the Grand Canyon State from the Golden State, you don't have to worry about figuring your health insurance options; we've got you covered. 
Why Are Californians on the Move to Arizona?
California and Arizona are neighbors, sharing a large border with each other, but many residents would argue the two states are significantly different from each other. Certainly, there are differences in climate, culture, and the cost of living. According to a FOX10 News article published in November of 2020, "More than half of California residents have considered packing up and moving out of state within the last year, and 63% of them have considered Arizona. Within the last year, about 60,000 former Californians moved to Arizona, according to numbers from a recent survey by the Greater Phoenix Economic Council (GPEC)." So what gives? Why leave the cool California weather and quick access to the beach for the scorching temps in Phoenix? 
In fairness, there's much more to Arizona than Phoenix and the surrounding suburbs; the northern regions of Arizona have much cooler weather (snow!) and beautiful mountain scenery with year-round activities to enjoy. But the Greater Phoenix area, known as the Valley of the Sun, is the likely option for people looking to relocate from out of state as it's the most populated part of the state and has the most opportunities for finding affordable housing and employment opportunities. 
Generally speaking, there's a lot of reasons to make the move from California to Arizona. First, no matter what part of California you're from, you know the state is prone to natural disasters such as earthquakes and forest fires. Arizona has its share of forest fires, but in Phoenix, where most of the population lives, there isn't much vegetation to burn in wildfires. California's cities are known for having terribly congested traffic; according to this list, Los Angeles and San Francisco take the top spots as most congested for traffic in the entire nation. The first Arizona on the list is Tucson, which ranks 26th, and Phoenix is ranked as number 47. Beyond those reasons, the most obvious cause for the significant migration to Arizona has to do with the economy.
As GPEC CEO Chris Camacho explains, "we're a magnet for people who want to relocate out of high tax and high-cost areas." 
For example, BestPlaces breaks down the difference in cost of living between Phoenix and Los Angeles. According to their report, Los Angeles is 67.1% more expensive than Phoenix, and the median home cost is 188% more expensive in Los Angeles! Furthermore, in Arizona, the cost of food and groceries, utilities, transportation, and healthcare are significantly less. As for the tax rate? In Arizona, the top marginal rate is 4.5%, while California's is 13.3%. 
What You Need to Know About Arizona Healthcare Options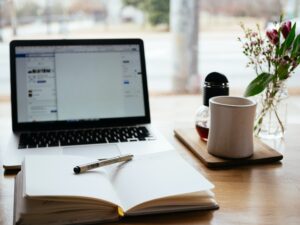 Navigating health insurance plans can be overwhelming and complex, which is why we are dedicated to helping people better understand what options are available. California uses a state-based Marketplace, while Arizona uses the federally-operated exchange on www.healthcare.gov. California's open enrollment period is between November 1 and January 31, and Arizona does follow the traditional open enrollment schedule of November 1 to December 15, with coverage beginning on January 1. However, both states are offering a Special Enrollment Period (SEP) between February 15 – May 15, 2021 to comply with Biden's Executive Order to strengthen Medicaid and the Affordable Care Act and to make high-quality healthcare accessible and affordable for every American, especially given the impact of COVID-19. Of course, moving to a new state qualifies you for a Special Enrollment Period. 
The federally-run exchange is used by Arizonans who need to purchase their own health insurance, including those who are self-employed, employed by a small business that doesn't provide benefits, and those who have retired before age 65 and need to purchase their own health insurance coverage until they become eligible for Medicare. For 2020, Arizona's exchange participation increased to six insurers (up from only two in 2018), and for 2021, those six insurers implemented rate changes that ranged from a decrease of 6.75 percent to an increase of 9.33 percent. Healthinsurance.org outlines the rate changes below:
Blue Cross Blue Shield of Arizona: BCBSAZ is the only provider to offer plans to every county in Arizona but with a 1.48 percent average increase (following a very slight average decrease in 2020 and a slight increase in 2019; BCBSAZ initially filed a proposed rate increase of 1.8 percent). As stated, BCBSAZ plans are available statewide, as the insurer returned to Maricopa County as of 2020, offering coverage there for the first time since 2016. 

Health Net of Arizona (Ambetter from Arizona Complete Health): 2.36 percent average decrease (following no average rate change in 2020 and a 6.3 percent decrease in 2019; Health Net initially proposed an average rate decrease of 0.8 percent for 2021). Health Net also expanded its coverage area in Arizona in 2020 (does not cover residents of the following counties: Apache, La Paz, Mohave, Navajo, Yavapai, and Yuma). 

Cigna: 1.87 percent average increase (following a substantial decrease in 2019 and another small decrease in 2020; this rate change was approved as filed), and only covers Maricopa County.

Oscar: Offers coverage for Maricopa and Pinal counties with a 6.75 percent average decrease (following a decrease of nearly 6 percent in 2020; the 2021 rates were approved as filed). 

Bright Health: Covers Maricopa and Pima counties with a 9.33 percent average increase (following a very slight average increase in 2020; the 2021 rates were approved as filed).

UnitedHealthcare: Returned to the Arizona marketplace in 2021 after exiting in 2016, and is currently only offering plans to residents of Maricopa County. 
Furthermore, it should be noted that Arizona pioneered the first Medicaid program of its kind in the country. Arizona's Medicaid program was founded in 1982, and is called the Arizona Health Care Cost Containment System, or AHCCCS (pronounced "access"), and is a federal health care system jointly funded by the federal and state governments for families and individuals who qualify based on income level. Since the passage of the Affordable Care Act, the number of individuals in Arizona eligible for and receiving health care coverage through AHCCCS has increased significantly. Currently, "AHCCCS is a $14 billion program that operates under an integrated managed care model, through a Research and Demonstration 1115 Waiver. Contracted health plans coordinate and pay for physical and behavioral health care services delivered by more than 90,000 health care providers to more than 2 million Arizonans." Click here for income eligibility requirements.
Shopping for Private Health Insurance in Arizona? We Can Help. 
As an Arizona health insurance broker, LR-J Health Solutions works with Arizona insurance providers that offer health insurance for individuals and families that need coverage. A private health insurance plan may be the right option for you if:
You are self-employed.

Your employer does not offer benefits via a group plan.

You are enrolled in a group plan, but your spouse or dependents aren't covered.

You're enrolled in a health insurance plan, but the premiums are too costly. 

You're enrolled in a health insurance plan, but your benefits needs have changed. 
If any of the above apply to you, we would love the opportunity to personally meet with you in person or virtually to understand your needs and provide objective guidance and solutions. Best of all, our services cost you nothing! At LR-J, we work with over 100 carriers to build individualized plans for all of our clients, help with enrollment, follow up, and teach you how to use your products. 
And if you're new to the Valley of the Sun, Laura Ritchie-Johnston knows what it's like to be a California transplant! She is originally from California and has lived in Chandler for over 12 years, but still travels back and forth to visit family in San Diego. Laura's specialties are working with retirees, people going through divorce, loss of coverage from a job, self-employed with no insurance, newly married, loss of Medicaid, 26 year old's losing parents coverage, and aging into Medicare. 
Please don't hesitate to contact us to discuss your healthcare options; we can also be reached via phone at 480.779.8253 or via email – [email protected]. We look forward to hearing from you!