See What Clients Are Saying…
Arthur T
"I own a brokerage firm and have been an Investment Adviser for twenty-five years so I know a great partner when I have one.   Laura as a former Business Executive herself is both a nurturer as well as a person who can handle complex business issues and drill down properly.  She takes a very consultative approach and works with my Executives, Business Owners, and Retirees.  Specifically, on a recent case with a Technology Executive she helped with his wife's health insurance and her Medicare as well as other family members with similar needs."
Lara C
"Last year I scheduled a review of my Health Insurance with Laura Ritchie-Johnston. After reviewing my family's coverage, Laura advised me to stay where I was.  She said that there was no need to switch coverage at this time, due to the fact that we had been with this company for a long time without any claims. Our individual deductibles were lower than we could get anywhere else without paying a high premium. I appreciate Laura's honesty and integrity. I will be using her if I ever need to switch Healthcare coverage in the future."
Jodi M
"I have known Laura Ritchie-Johnston for two years already! In that two years she has been an amazing referral source for 
my family, friends and clients.
Not only does Laura have access to the best health insurance rates available but she actually CARES about her clients!
She goes above and beyond the meaning of true customer service. My uncle was paying over $900 a month in Medicare drug costs and Laura drove to his home an hour away to review all his Medicare coverage and was able to lower his costs to 
almost nothing.
Myself being a single mom on a fixed income Laura saved me over $500 a month so that I could get health insurance for the first time in 5 years!
I would recommend Laura Ritchie-Johnston to any of my family, friends, clients in need of health insurance, Medicare needs."
Sue P
"I had an issue with the healthcare marketplace and Laura took over for me and got it dealt with. Very responsive and great follow up."
Carolyn M
"Laura has been the most patient, understanding insurance agent I have dealt with for medical insurance. I have never had to look for medical insurance because my jobs always provided. Since retirement I have had to search. I can say Laura has been so helpful, and knowledgeable. I definitely give her thumbs up."
Susanna A
"TEN STARS! She's the best! I was worried about switching over to an affordable new plan but Laura made it very easy! THANK YOU!"
Cristal J
"Laura was so helpful to my husband and me during a stressful time.  Her knowledge of the insurance business is outstanding. She took good care of us and helped us acquire the right health insurance plan that fits our needs.  I personally know that great customer service is her priority.  I don't hesitate to recommend her to anyone I know that needs to find health insurance or change plans. She is the best! "
Individual Health, Small Group, Medicare, Supplemental, Life
At LR-J Health Solutions, we are here to answer your questions and help you enroll you in the insurance plan of your choice. Call 480-779-8253 to speak to a licensed sales agent or schedule an appointment to help you with the entire process.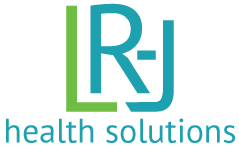 1839 S Alma School Rd.  Suite #110
Mesa, AZ 85210
Serving Arizona and California