One of the largest expenses retirees could incur is health insurance premiums, and despite preparing for and saving for retirement their entire working lives, many retirees find themselves financially and mentally unprepared for the high costs of medical expenses in retirement.  Many individuals are working longer because of the cost of Health Insurance outside of their Employers and are unaware that there are other options for them.  No matter your age and where you are in your journey toward retirement, whether you're actually close to retirement or are already transitioning to retirement out of the workforce, it's essential to understand and plan for the growing health care costs retirees face. 
At LR-J Health Solutions, we are a Phoenix-based health insurance broker who works closely with individuals and families in both Arizona and California to help them navigate their health insurance options. With us, you can find all the insurance you need in one place, as we can put together custom health insurance plans including individual health, small group, Medicare, supplemental, and life insurance options. It's never too early or too late to plan for retirement, and we're here and ready to answer any questions you may have about planning for your health insurance costs in retirement. Contact us today to discuss your options!
Options for Health Insurance in Retirement
For employees in the workforce, employers typically pick up the majority of an individual's health insurance tab (usually about 75%), and the remaining costs come out of their paycheck. So, it's understandable that when planning for retirement, many assume they simply need the same amount of take-home pay they currently have to live comfortably in their senior years. This miscalculation can be costly, and is where working with Brokers like LR-J Health Solutions can help strategize the best solutions for your personal insurance needs.  People are leaving their jobs earlier – both voluntarily and involuntarily, and may have several more years until Medicare.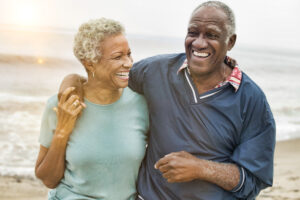 There are many options available to them outside of traditional Cobra and Retiree Health plans. What does this look like if you are not yet 65 and eligible for Medicare?
Here are a few options:
COBRA

: The Consolidated Omnibus Budget Reconciliation Act (COBRA) allows employees and their families the right to choose to continue group health benefits for limited periods of time under certain circumstances including: involuntary or voluntary job loss, reduction in hours, transition between jobs, divorce, death, or other significant life changes. 
Retiree Health Plans:

Lucky employees may belong to employer-provided healthcare plans that carry over to retirement. 
Health Insurance Marketplaces:

Coverage found on healthcare.gov or your state's marketplace.  80% of individuals and families will qualify for some form of help through subsidies.  These can be a huge cost savings.
Short-Term Medical:

Also known as temporary health insurance or term health insurance, can provide a temporary solution for gaps in coverage. This can sometimes offer enough time to get one to Medicare age.
Health Sharing Plans:

Provided by organizations whose members "share" medical costs. You would be responsible for paying in a certain share (like a premium) each month in addition to an "annual unshared amount." Beyond the monthly cost, all medical expenses are shared among the members. 
Using the expertise of a health insurance broker like LR-J can really help in the planning process and save you money in the long run.  Our services cost nothing to the client and can be extremely helpful in this overwhelming process.
The Rising Costs of Health Care for Medicare Beneficiaries
Many think they don't need to worry about health care costs after the age of 65 because that's the age to be eligible for Medicare, but there are still the costs of some premiums and out-of-pocket expenses beyond Medicare coverage to worry about. Medicare Part A may be free and covers some level of hospitalization (assuming you worked in the United States long enough to qualify), but the bulk of Medicare coverage will cost you money. Medicare Part B requires you to pay a  premium which starts at $148.50 per month and can be higher based on previous years earnings. Depending on what you choose to supplement your medicare with there will be additional premiums and out of pocket costs. With all of those additional expenses factored in, it is estimated that Medicare only covers about 50-60% of a retired person's health care needs, and it's likely that the cost of premiums and out-of-pocket costs will continue to rise. 
Here is a breakdown of what those Medicare costs may be for you depending on what you choose.

Medicare Part B

: Medicare Part B is not free, as you have to pay a monthly premium; also, it covers a lot, but it doesn't cover everything. It'll cover ambulance services, cancer and diabetes screenings, some mental health services, a limited amount of outpatient prescription drugs, as well as

some other services

. In 2021, the monthly

standard Part B premium amount

is $148.50, however those who showed higher incomes (above $88,000 individually and $176,000 jointly) on their 2019 tax returns can expect to pay more, and the premium costs is progressive based on income up to a certain point. 

Medicare Advantage

: Also known as Medicare Part C, is an "all in one" alternative to Original Medicare and bundles together Part A, Part B, and usually Part D (the prescription plan). Medicare Advantage plans often have lower out-of-pocket costs and offer extra benefits that Original Medicare doesn't cover such as vision, hearing, dental, and more. Many have $0 monthly premiums.

Medigap

: Also referred to as Medicare Supplemental Insurance, Medigap insurance policies are sold by private companies to "fill in the gaps" of Original medicare, to help pay for some of the remaining health care costs such as copayments, deductibles, and coinsurance. These vary in cost and it is highly recommended that one "shop the rates" as they are thinking about this purchase.

Medicare Part D

: Medicare Part D plans are the "drug coverage" plans for prescription drugs, and retirees with Part D coverage can still usually expect to pay a copay per prescription. Plus, some prescription drugs aren't included in the coverage. 

Long-Term Care Insurance

: Full-time, long-term care assistance can range between $6,000 to $10,000 a month, and even more if medical care is necessary. That cost can be quite a burden for retirees and their families, especially if they're unprepared and without assets.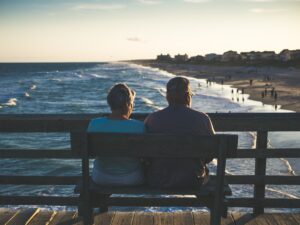 How To Plan For Rising Health Care Costs in Retirement
It's never too early or too late to take action to prepare for retirement and the health care costs you'll face. Even if you're already nearing retirement, transitioning, or already retired, here are some tips to be prepared and deal with ever-increasing medical costs:

Stay Healthy.

Sounds simple enough, right? To avoid the increasing costs of medical care in your retirement years, physicians recommend taking charge of your medical care now! Do your research, ask questions, and don't neglect dental care. Of course, the other side of the coin means longer life expectancy, which can mean the need for long-term care. The healthier you are, the longer you'll live, and it's increasingly common for families to be spread across the country, necessitating long-term care options. 
Build Up Tax-Free Savings In Your Health Savings Account.

Contributing to your HSA provides numerous tax saving opportunities, and unused funds rollover each year. When you reach the age of 65, you can withdraw the funds penalty-free and use them toward any expenses. You will be subject to taxes, but if the distribution is utilized for medical purchases, there are no taxes on the withdrawal. There are limits on how much you can contribute to an HSA: for individuals, the 2020 limit was $3550 for individuals ($7100 for families), and if you are 55 or older, you can contribute an additional $1000.
Contest the Medicare High-Income Surcharge.

As mentioned previously, most people pay $144.60 for Medicare Part B, but higher earners progressively pay more, potentially increasing the premium up to $491.60 each month! 2021 premiums are based on 2019 income, so you may need to contest those surcharges if your income has dropped since 2019 because of a life-changing event such as job loss, retirement, divorce, marriage, or the death of your spouse.

Make the Most of Medicare Open Enrollment Each Year.

Every year, Medicare Open Enrollment occurs between October 15 and December 7, and it's your opportunity to choose a Medicare Advantage plan or add Part D to your plan. Many people ignore this opportunity and neglect to review their options, but the Medicare Annual Election Period (AEP) is the perfect time to annually review your policy and what coverage you may be lacking. Every year, premiums may change, new plans enter and leave the market, and copays for medications fluctuate, so setting your insurance coverage on autopilot from year to year could be a costly mistake. Check out our previous blog on

Understanding Your Medicare Options

for more information. 
LR-J Can Help You Plan For Health Insurance Costs in Retirement
At LR-J Health Solutions, we are proud to be able to help both Arizonans and Californians navigate the world of health insurance, including all of your Medicare options. If you are concerned about being able to afford the rising costs of health insurance, you aren't alone! Let's talk about how to reduce your health care costs in retirement, so you don't need to worry and instead can focus on enjoying the good life.